10 GREAT NOIR FILMS YOU MAY NEVER HAVE SEEN
Everyone is familiar with classic noir films like The Maltese Falcon and Double Indemnity that feature stars like Bogart, Stanwyck and Edward G. But what about the low budget B Movies propelled by cold-blooded killers like Steve Cochran and William Talman? Unlikely heroes like Don DeFore and talented directors like Richard Fleischer? Not to mention the ironic casting of Jack Webb and Harry Morgan who, before they teamed up to propagandize the evils of smoking weed on TV's Dragnet, appeared together several times as movie bad guys.
There are over 700 film noir titles and, good or bad, there is something redeeming about every last one of them. Here is a list of ten must-sees you may have overlooked.
ARMORED CAR ROBBERY – 1950
Directed by Richard Fleischer. Starring William Talman & Charles McGraw
UNDERWORLD USA – 1960
Directed by Sam Fuller. Starring Cliff Robertson & Beatrice Kay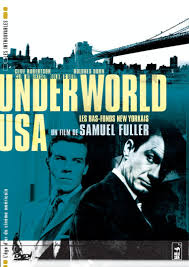 PRIVATE HELL 36 – 1954
Directed by Don Siegel. Starring Ida Lupino & Steve Cochran
FEMALE JUNGLE – 1956
Directed by Bruno VeSota. Starring Lawrence Tierney & Jayne Mansfield
APPOINTMENT WITH DANGER – 1951
Directed by Lewis Allen. Starring Alan Ladd & Phyllis Calvert
SOUTHSIDE 1-1000 1950
Directed by Boris Ingster. Starring Don DeFore & Andrea King
HIGHWAY 301 – 1950
Directed by Andrew L. Stone. Starring Steve Cochran & Virginia Grey
TRAPPED – 1949
Directed by Richard Fleischer. Starring Lloyd Bridges & Barbara Payton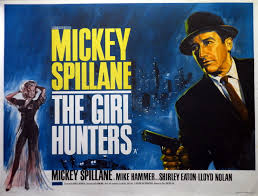 BLAST OF SILENCE – 1961
Directed By Allen Baron. Starring Allen Baron & Molly McCarthy
THE GIRL HUNTERS – 1963
Directed by Roy Rowland. Starring Mickey Spillane & Shirley Eaton