BLOODCOCKS UK TOUR ANNOUNCED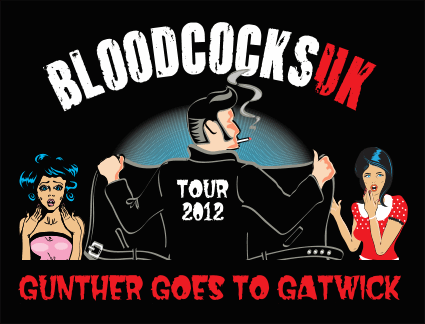 Staying true to their promise of never playing in America, the Bloodcocks UK are going to the actual UK. Dates have just been announced for the Las Vegas band's Gunther Goes To Gatwick Tour which opens November 8 in Leeds, England and closes November 17 in London.
Bloody, Gory, Gunther and Annie made their bones cranking out irreverent songs about monsters and every imaginable bizarro sex kink. And along with fan favorites Godzilla Go Go and Green Chick Twist, the tour will include new songs Chick Fight, Bag Of Cheerleaders and Three Hole Romeo from their upcoming CD on SquidHat Records.
Buy a plane ticket or buy a CD. Bloodcocks UK are not to be missed.